I don't use this blog for political messaging. That's not what it's about. But trump's policy of tearing families apart, his state-mandated child abuse, is not a political issue but a humanity issue. As a Jew whose extended family perished in the Holocaust, I can't turn away, and I can't be silent. Dehumanizing refugees and asylum seekers, calling them an "infestation," tearing infants and children away from their parents and interning them in concentration camps: these are deeply unAmerican crimes against humanity.
After Hitler, we all said "Never again." And yet here we are.
The outcry against these crimes has forced trump to back down partially, but approximately 2300 stolen children are still dispersed all over the country with no assurance they'll ever see their parents again. They are being traumatized now, even as you read this. We must ensure that every one of those children is returned to their parents; or we are complicit in an historic crime.
Time nailed it.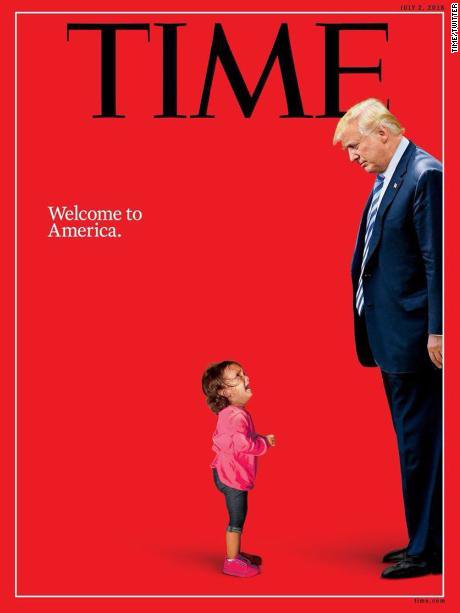 We are not helpless.  There are things we can do.
Here are some of the organizations doing everything they can to help these children and their parents.
ASYLUM SEEKERS ADVOCACY PROJECT
I'm doing my part as well. Most of this blog's readers are writers. If you donate $50 or more to any of these organizations, I will do a free read for you: a professional, detailed critique of the opening 3000 words of your novel, memoir, or short story.
I have no idea how many writers will take me up on this, and there's a limit to how many of these time-consuming crits I can do, so the the sooner you make your donation, the better. Email a copy of the receipt to Barbararogan@msn.com, and you'll hear from me.